in the demo, the percentage display can be over 100%.
As soon as it is over 100% there, the following error is displayed:
(this also happens because it is always incremented by 1, which then always corresponds to an additional 100%.)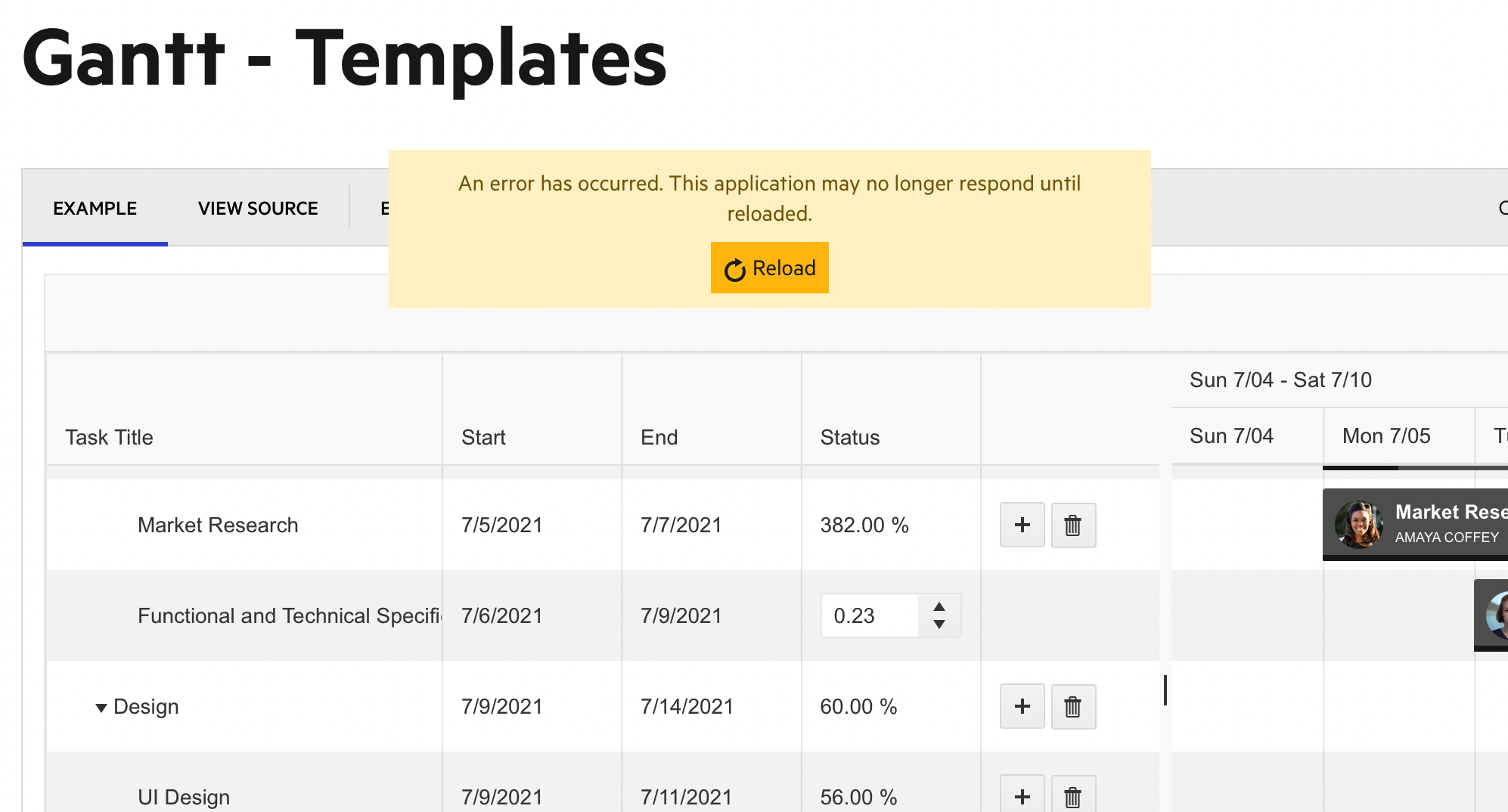 ==========
ADMIN EDIT
==========
In the meantime, a possible workaround could be to use the built-in validation and set values 0 to 1 for the Range attribute of the Percent Complete field. The attached example demonstrates how to achieve that.