Hello,
I am using the pivot grid control would like to know if it is possible to add a start and end to the grouping?
My pivot grid looks like this: I would like the user to be able to specify a start and end for the grouping.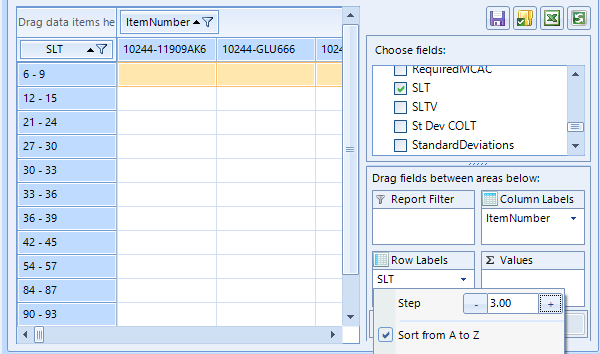 Excel has this option: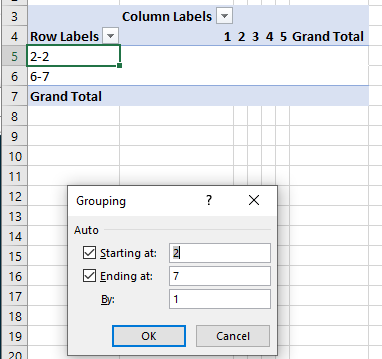 How can I replicate this functionality?