In this case, we have Field1 and Field2 and some of the data source items will have equal values for both properties. In this case, the equal value is an empty string.

When we filter the rows by removing the empty string value, it will also remove the column which has the same value(empty string).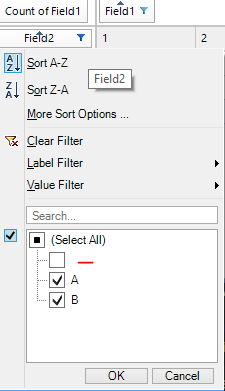 The result is not correct.