I just upgraded to the latest version of Telerik products and facing the issues described below.

When dragging and drop Telerik UI objects from the toolbar on a form, the dialog box below is displayed with question but there is no button to click to answer the question and I don't where to stop it.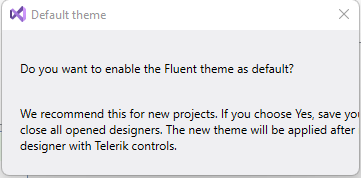 See screenshot attached.