I have installed the suite of controls for winforms, but I can't get them to appear in the toolbox. When I use Extension / Telerik / Telerik UI for Winforms / Launch Toolbar configurator it shows me the control options and is supposed to add them to the Toolbox, but they don't appear. If I select the Show All option then all the Telerik control categories appear, but none are enabled. So I did it manually and it remains the same.
This image shows the toolbox after using the Telerik extension Launch toolbox configurator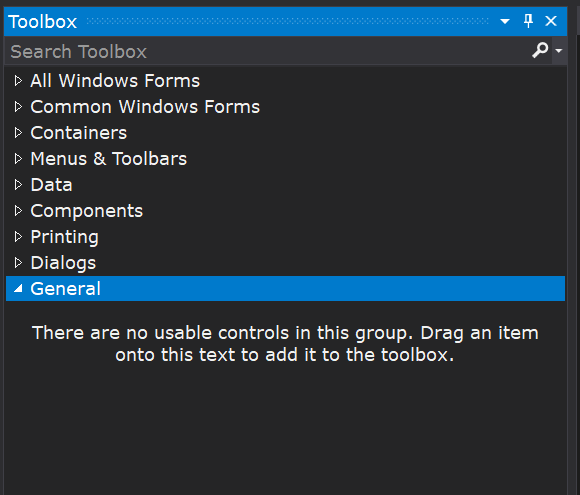 As you can see, no tab appears with the Telerik controls.
And if I tell it to show me all the tabs, the Telerik controls do appear, but they are not enabled, as can be seen in the following image: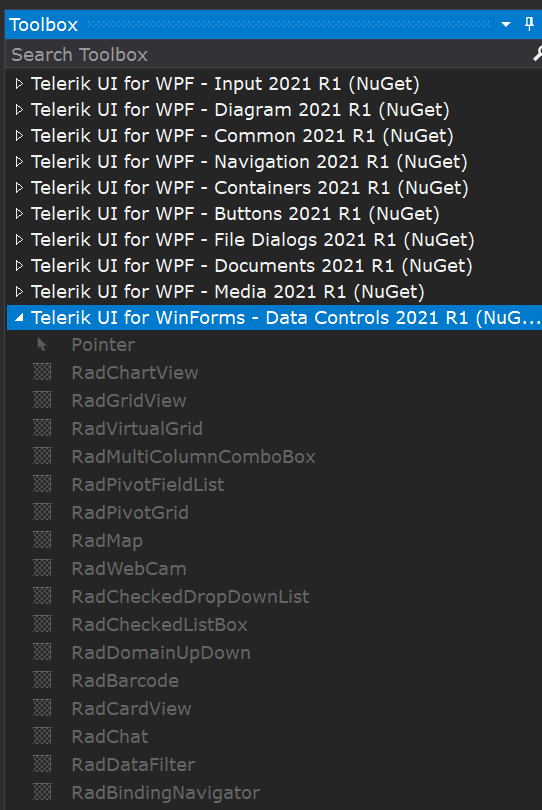 Thanks,
Juan Carlos