I see this most often in the All Day slot of the Timeline view. I do not believe it is isolated to just that though. Here's using the native code: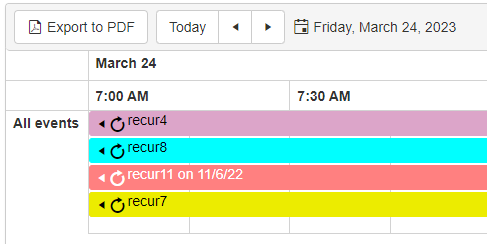 Here's the same page with the code fixed: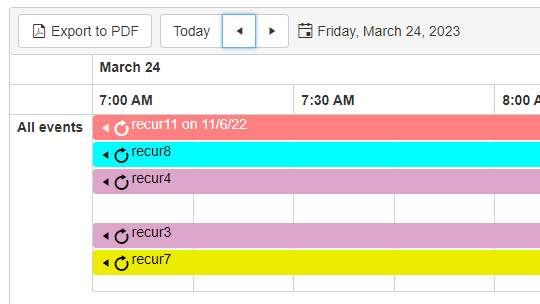 Please note that two events are covered up: recur3 and an event that is NOT an all day event starting at 2pm. That's what the gap is. So yes, this gap is correct. Also note: In the first window I can press F12 to open the inspector, and manually delete the event elements which reveal the missing ones underneath. They are overlaid on top of each other.
After some debugging, here is the fix. The file, version, method, and line numbers are all here for you. The fix is highlighted on line 2855. The highlighted "start" should be "end".