It would be great to have a toolbar option similar to the kendoTreeList.
This would allow to include search or pdf export.

Additionally, search should open the node that has been search for automatically. Potentially even highlighting the flow in a separate small window to the side of the org chart.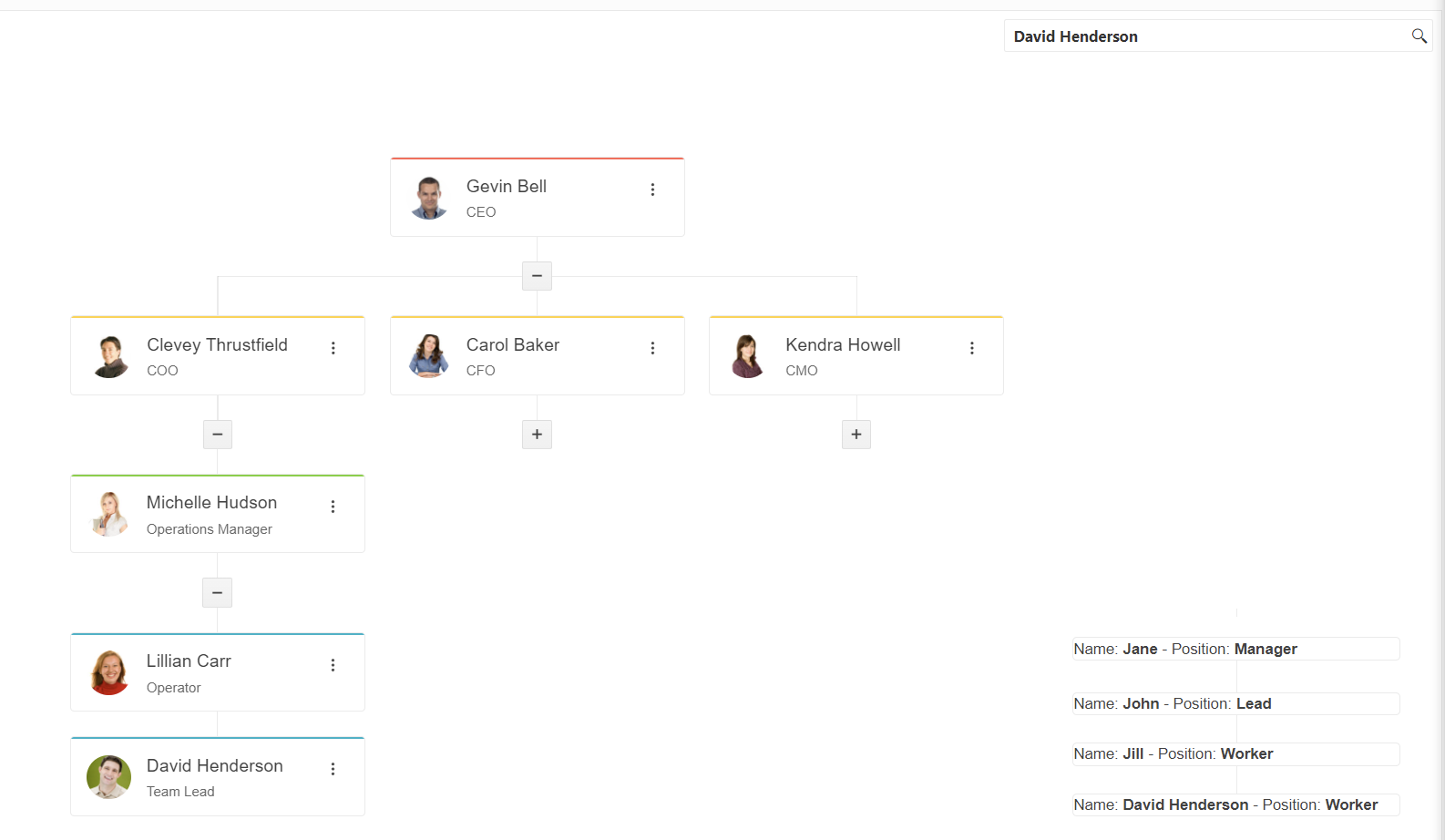 Thank you!