I disable the zoom on a diagram by setting the zoom property to 0 and it works.

Unfortunately it crashes the pdf export with the following error: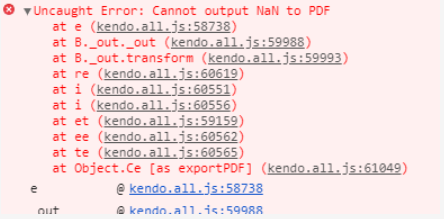 This is a dojo where the issue reproduces: https://dojo.telerik.com/EveCAnAq

I did a quick investigation in the library and the culprit seems to be the first line of the below function. _zoom is either zero or undefined resulting in NAN.