DateTimePicker opens above or below the link to open it, however when it's in the middle of a page, it will choose to open below and sometimes require scrolling to see all the buttons.
Would be better, if it were to open offscreen, it should be "pinned" to the bottom edge. Same for right/left/top borders of the screen.
Certain containers also make it impossible to scroll down to see the buttons, so that creates a real problem. The above proposal would fix this.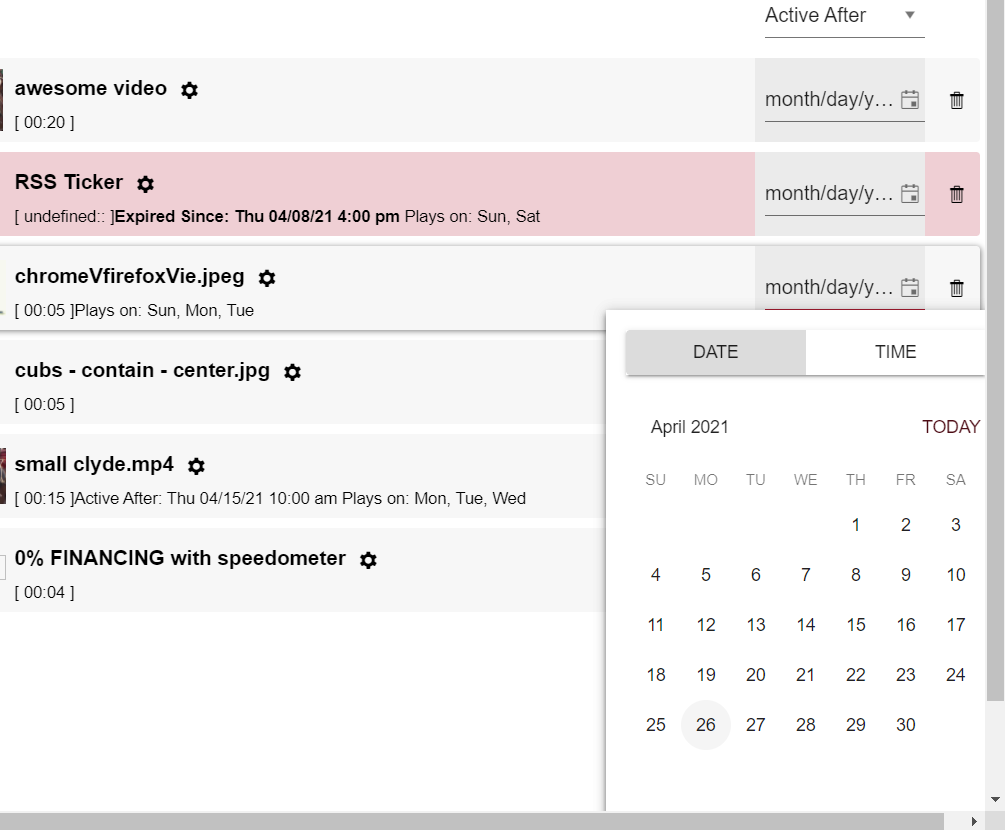 using fairly vanilla implementation of the component:
<

DateTimePicker


      

defaultValue

=

{new

 

Date

(

ActivationDate.toString

())}
      

onChange

=

{handleActivationChange}


      

width

=

{

'

8rem

'}
 />