Hi,
I'm using the NumericTextBox to receive a value stored in a state, it has a percent "p3" format so it display numbers like this "0,000 %". When the state change, the value displayed in the NumericTextBox loses its format. If I click in the field and press space or any other key, the format comes back. The expected result was the NumericTextBox always keeping the format, what can be done in this situation?
NumericTextBox code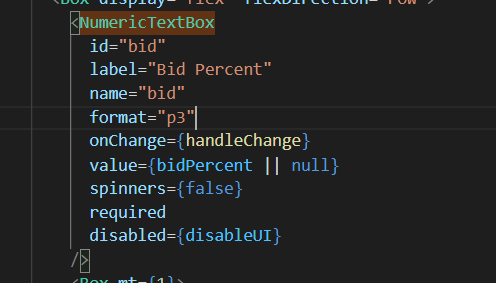 This is the textbox when I change the value direct in the field, it works fine

The state is shared between 2 NumericTextBox. if I change the value in the other textbox, it loses the format in this textbox

If I go in this textbox and just hit space, the format comes back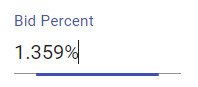 What can be done to keep the textbox format?
Thank you