Hi,
I'm seeing a bug in TreeList which seems to be related to how locked column positions are being set. The issue I'm seeing is when I scroll to the right the columns either overlap of have a gap between them. See image below.
I also created a demo that demonstrates this issue: https://stackblitz.com/edit/react-lwp4ua?file=app%2Fmain.jsx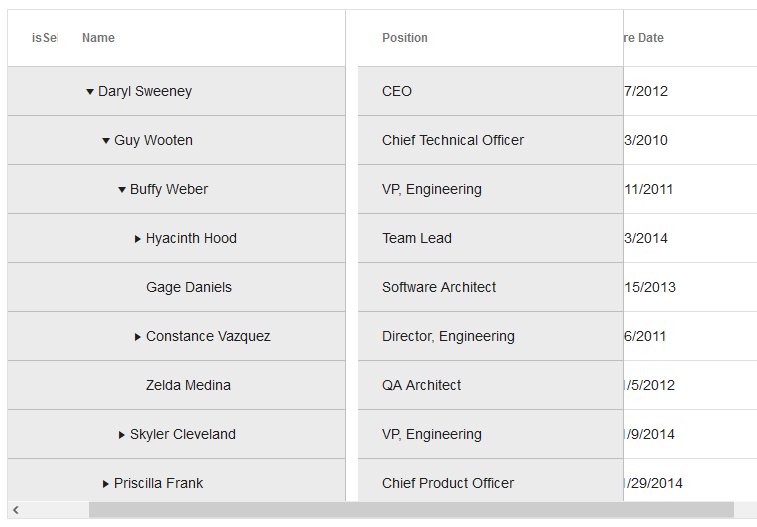 Seeing this issue in:
"@progress/kendo-react-treelist"
:
"3.12.0"
,