Currently, there is no way to configure (add or remove) action buttons using Angular service.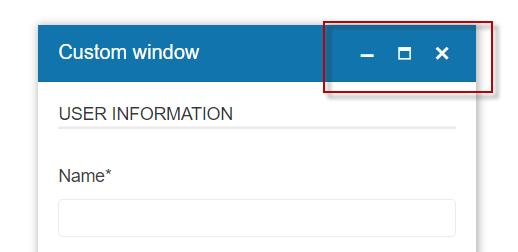 Perhaps, we can add additional settings here like this(?)

minimize: true,
maximize: true,
restore: true,
close: true
It can be also an array of actions that will allow also to arrange them depending on which index they are in the array.