Steps to reproduce:

1. Open an image
2. Select the crop tool.
3. Resize the crop to a smaller area.
4. Move the crop area to the top middle of the image for example.
5. Resize the crop to a larger area using the bottom right handle.

Current behavior:
The crop area overflows the image if it is made large enough.
The problem is also reproducible on Telerik Demos at https://demos.telerik.com/aspnet-core/imageeditor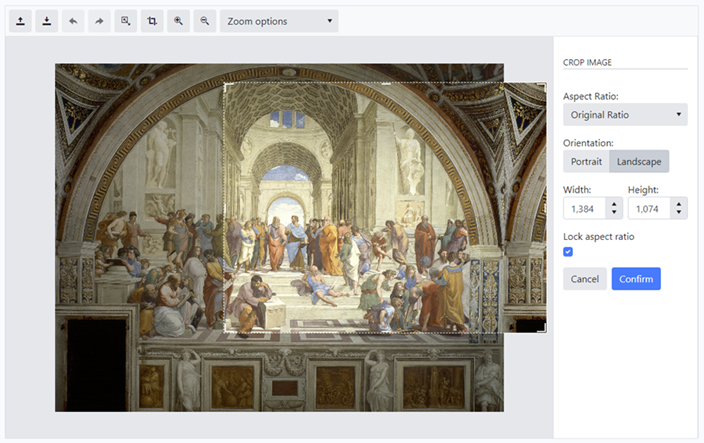 C# / .NET 5 / Telerik.UI.for.AspNet.Core (V2021.2.511)