Aren't the files in the /Content/kendo/2023.1.314/ folder KendoUI version files, not MVC version files?
Below is the contents of the file after upgrading to the new version.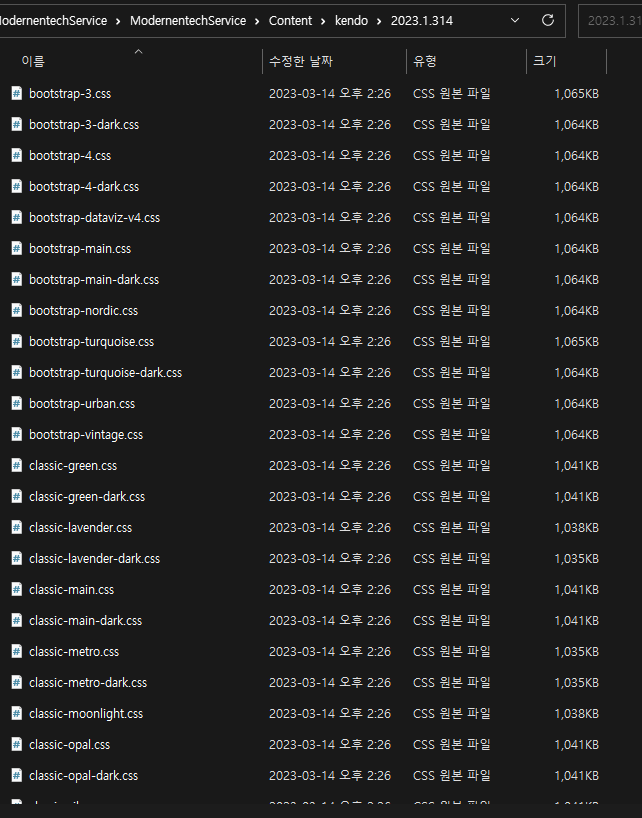 I thought it was strange, so I browsed the stylesheet folder of the newly installed version.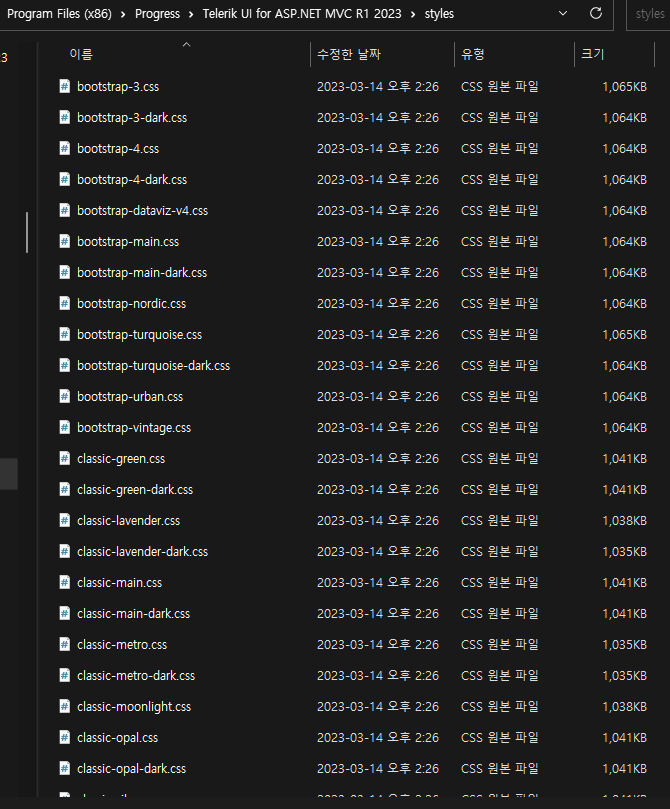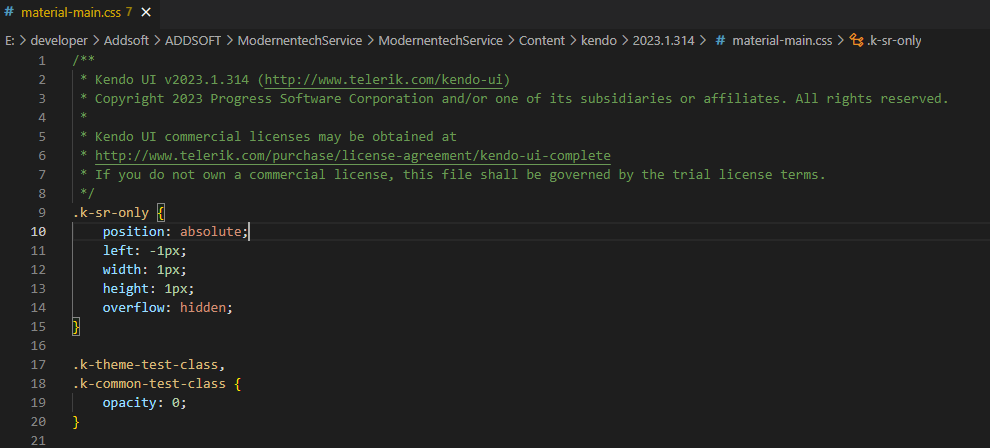 The folder contents of the previous version were as follows.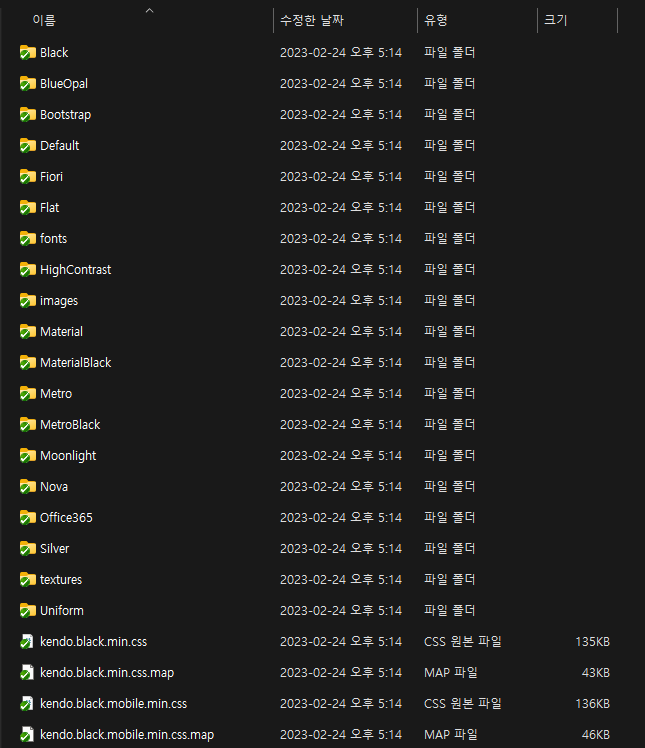 Isn't it a problem with the distributed installation files?