Additional add appointment button is displayed when the device orientation is a landscape and the calendar view mode is Year. When switching from Year to day/multiday the issue happens in these views too.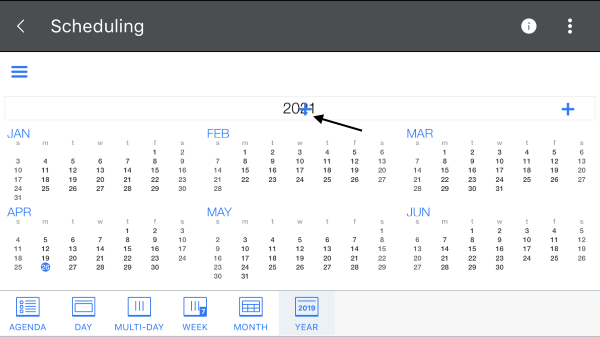 The issue can be reproduced in the Telerik Xamarin Sample App/Calendar/Scheduling example
Go to Year view, rotate the device in landscape mode, second + button is displayed inside the calendar title (year name)
Then rotate the device in portrait mode and go to day/multiday view,
Rotate in landscape mode -> issue occurs.