When Windows display scaling is set to 150%, the stand-alone report designer causes the resulting Excel Worksheet export to shrink from its expected layout.
Steps to reproduce:
Set display scaling to 150% in Windows Display Settings
Start the standalone Telerik Report Designer and open the Invoice example report

Preview the report for order SO51081 and export to "Excel Worksheet"
Open the report in Excel.
Issue: Its formatting is not as expected, note the contact name is cut off and overall the output is squished together.
Close the Telerik Report Designer
Set display scaling to 100% in Windows Display Settings
Repeat steps 2 through 4 and note the improved rendering of the Excel Worksheet at standard display DPI.
I've attached my XLSX file results for 150% scaling and 100% scaling to show the problem.

I would not expect my display settings to alter the export of Excel Worksheet files in the Telerik Report Designer application.

150%: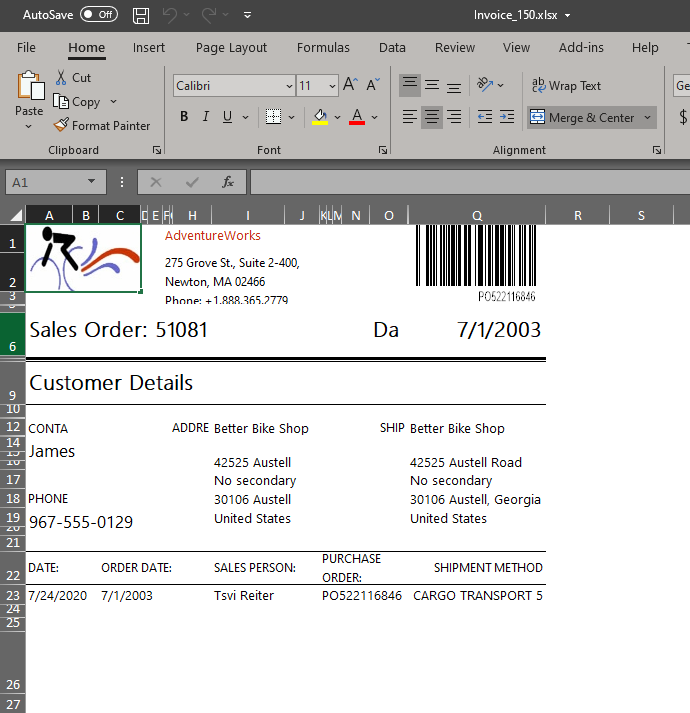 100%: